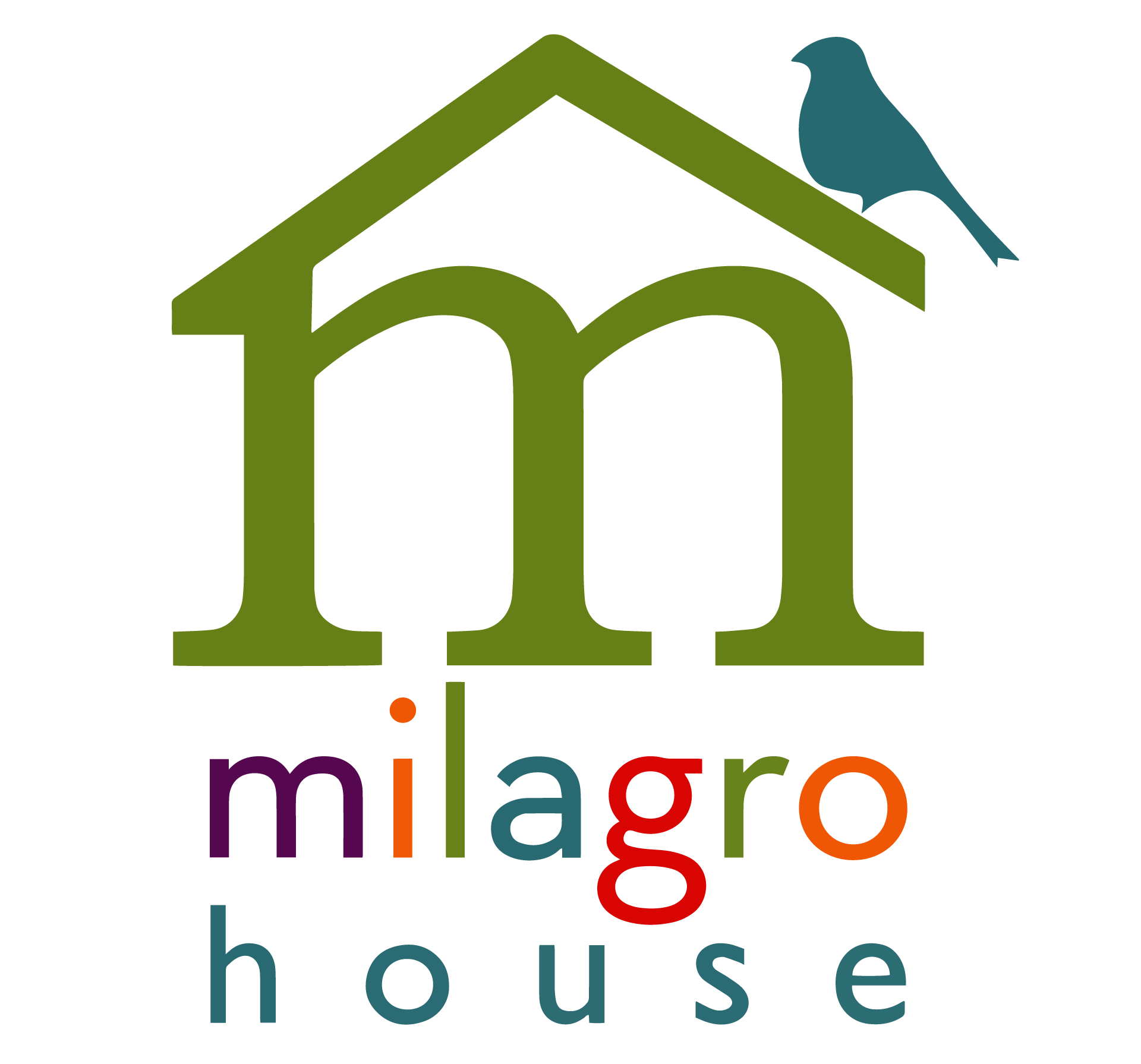 A history filled with stories of hope, perseverance, and change.
Est. 1998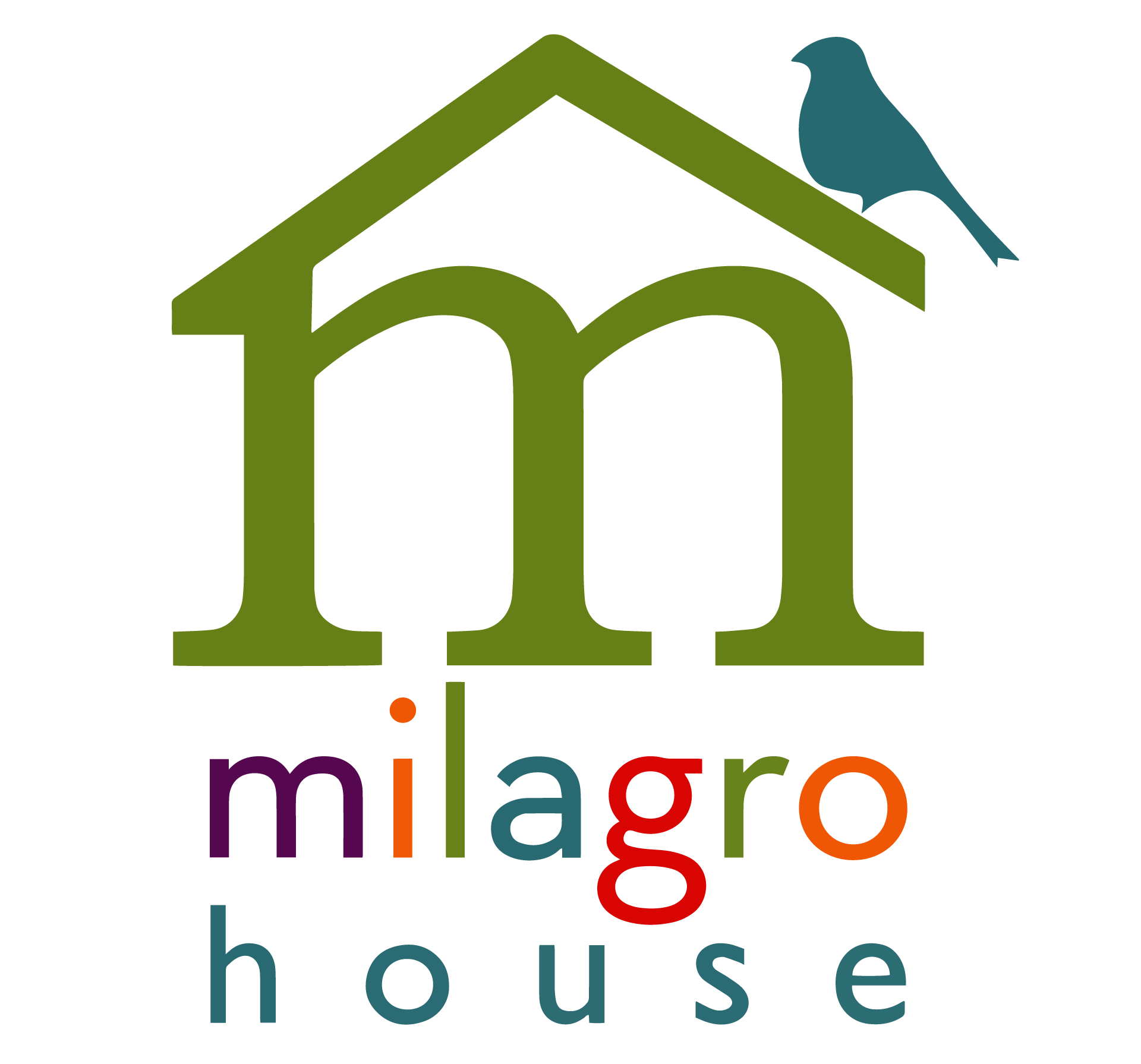 Milagro House provides EDUCATION, HOUSING and SUPPORT SERVICES to women and their children who would otherwise be experiencing homelessness.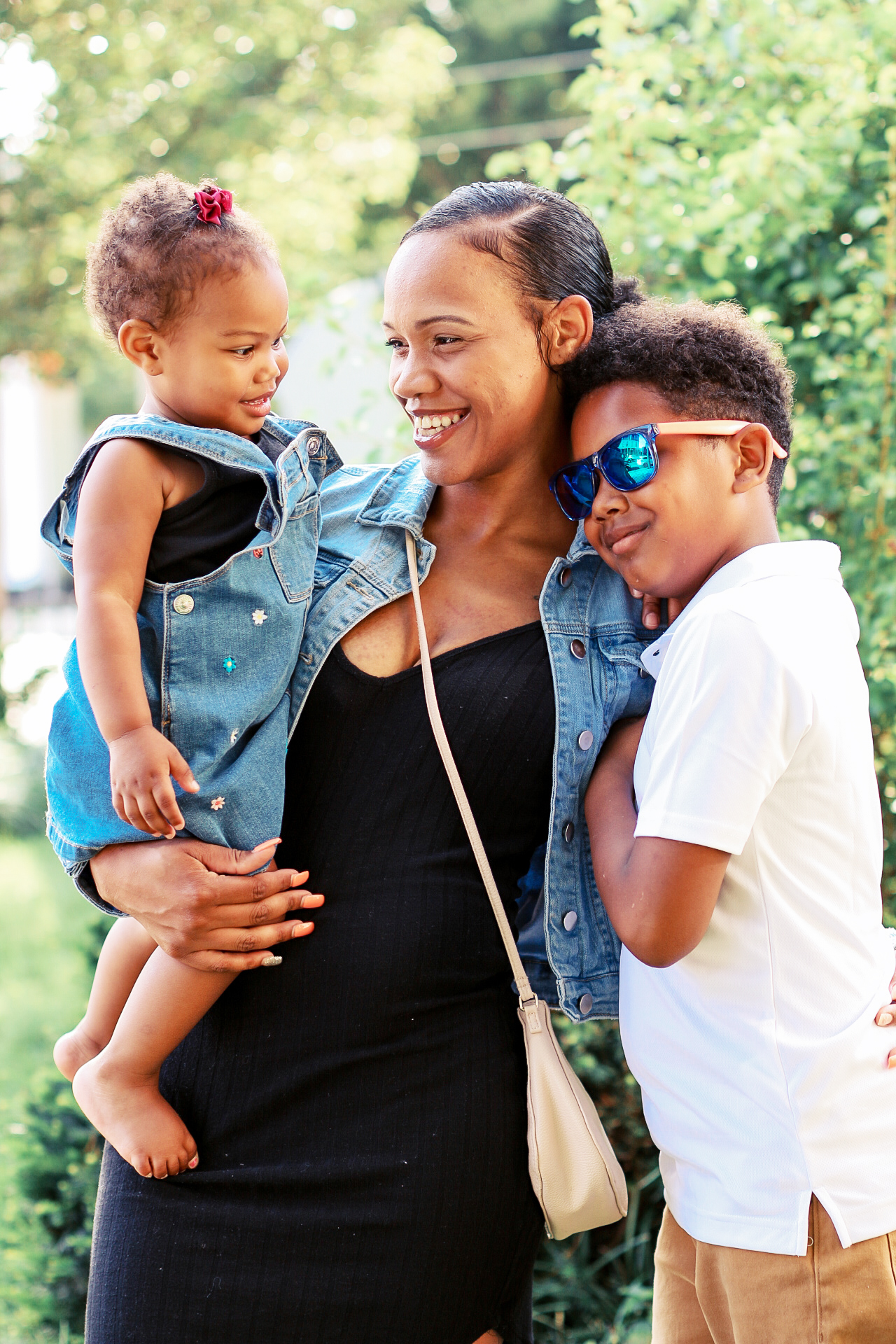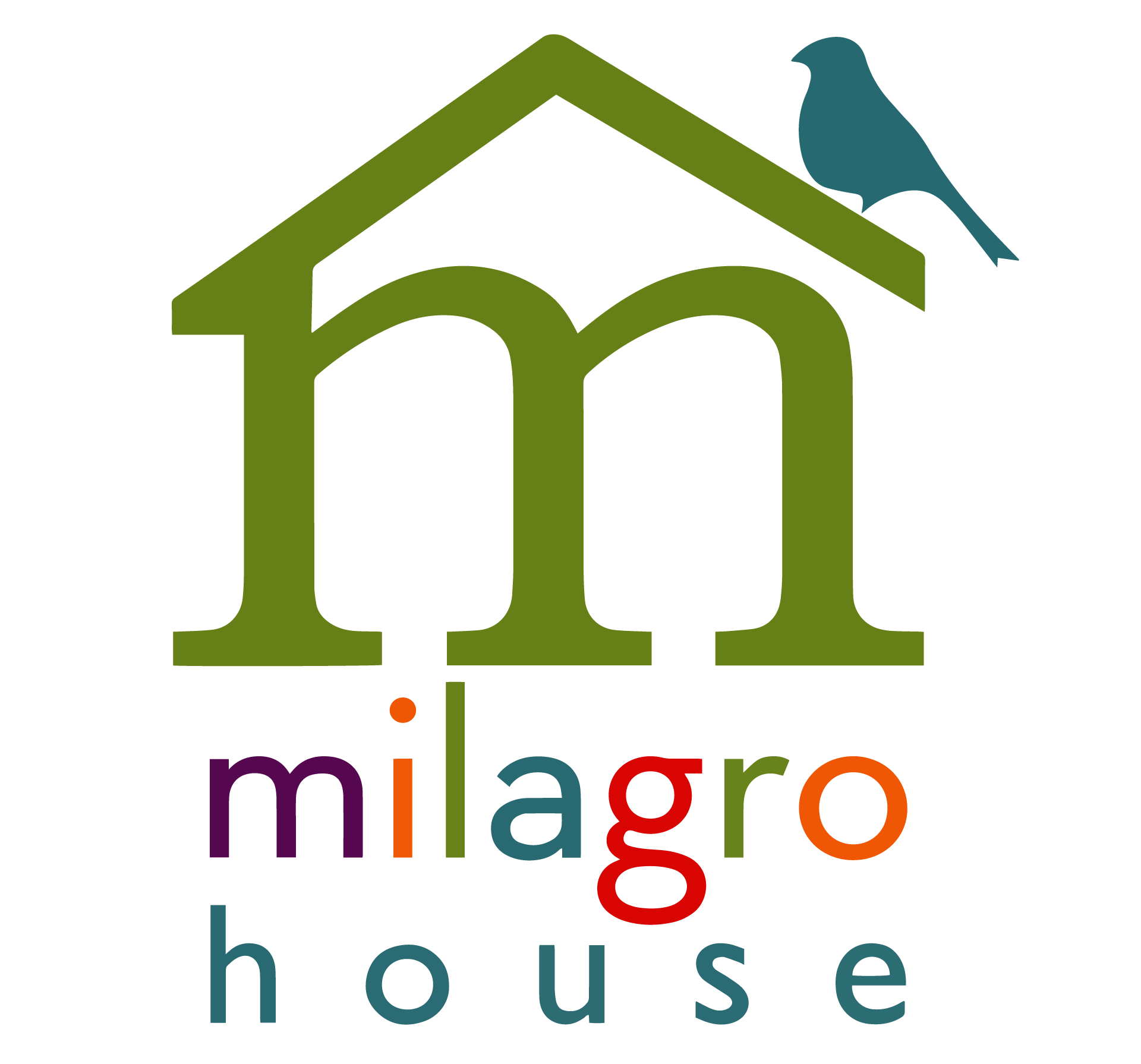 Helping women break the cycle of poverty for themselves and their children.
Our 2-Gen approach.
By addressing the root causes of poverty, Milagro House provides a long-term solution to the future sustainability of the women and children we serve. Our programming takes a two-generational approach by providing resources and opportunities for educational success and financial independence for mothers. This foundation allows them to provide for – and build – brighter futures for themselves and their children. 
What Makes Milagro House Unique?
Education is the foundation of everything we do at Milagro House. Women in our program have access to opportunities to finish their high school education through our in-house high school equivalency program and/or complete a post-secondary diploma or certification through partnerships with local educational institutions. We believe educational attainment is an important factor to securing a job at a family-sustaining wage.
Our holistic programming provides a scaffolding of support customized to meet the unique needs of each woman. By providing housing at Milagro House (at no cost), life-skills programming and focused, individualized case support, we provide the needed space, opportunities, and resources for women to pursue the future they envision for themselves and their children.
At Milagro House, we focus on addressing the root causes of poverty and the inequitable barriers to economic stability that women with children who face poverty experience. This focus helps the women we serve find long-term financial independence and break the cycle of poverty and homelessness once and for all.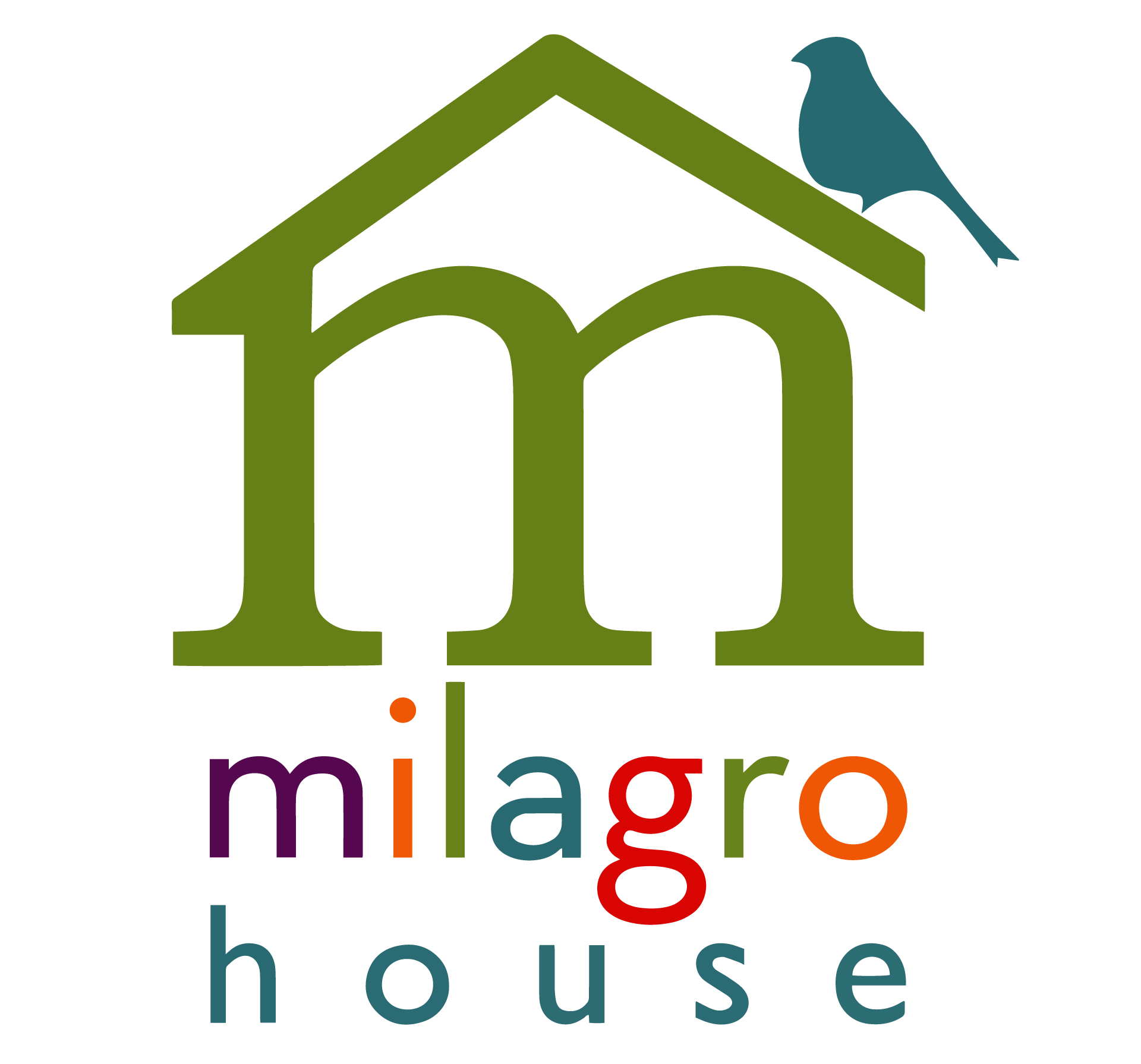 Frequently Asked Questions
Why does Milagro House focus on serving women with children?
In Lancaster and surrounding counties, more than 60% of households living in persistent poverty are headed by single women with children. Our goal is to provide women access to the tools they need to build strong futures and address barriers to economic mobility that perpetuate the cycle of poverty from one generation to the next. By improving the wellbeing and prosperity of the mothers we serve, our programming contributes directly to breaking the cycle of poverty for the next generation.
How long does a family usually live at Milagro House?
The average length of stay for women obtaining her high school equivalency certificate is 6-9 months. Women pursuing post-secondary degrees stay longer; some for a year or more. The length of stay is dependent upon the time it takes for a woman to complete her education, secure employment, and find safe, affordable housing.
How many families live at Milagro House?
We are able to house nine women with up to three children at Milagro House. We also have non-residential programming available for women who are interested in earning their high school equivalency diploma but are not in immediate need of housing. 
Is Milagro House an emergency shelter?
Milagro House is not an emergency shelter. We are more of a "next step" in the journey out of poverty by offering a long-term program committed to helping women obtain an education and prepare for their future success. Women accepted into the program have completed an application process and informational interview. Many of the women in the program are referred to us from emergency shelters, temporary housing programs and domestic violence programs and shelters. One of our biggest referral sources, however, is from women who have completed our program and can attest to the life-changing benefits it has afforded them.
How is the work of Milagro House funded?
Milagro House is 100% privately funded through the generosity of individuals, corporations, and foundations in our local community and beyond. In addition, Milagro House participates in Lancaster's ExtraGive each fall and hosts Evening of Miracles, our annual fundraising event to support our programming and impact.
Is there a waiting list for programming? 
Yes, the waiting list for our residential program averages between 20-25 women at any given time but is always fluctuating. If you are interested in living at Milagro House, please complete an application today. After your application is submitted, you will be contacted by a member of our staff who will provide further details about the application and program requirements. 
25 Years of Impact
Since 1998, Milagro House has offered an innovative approach to poverty alleviation. Our program is a long-term solution to the future sustainability of those we serve. We empower women to build a path out of poverty by earning an education and gaining valuable workforce skills that position them for employment at a family sustaining wage. 
Over the past 25 years, hundreds of women and children have lived at Milagro House. People sometimes ask "Where are they now?" They are our community members and our neighbors. They are small business owners supporting the local economy, nurses and medical professionals caring for us when we are sick, teachers in childcare centers and customer service representatives. They are paralegals, chefs, managers and many more. They are strong, resilient women who are part of the diverse fabric that makes our community great.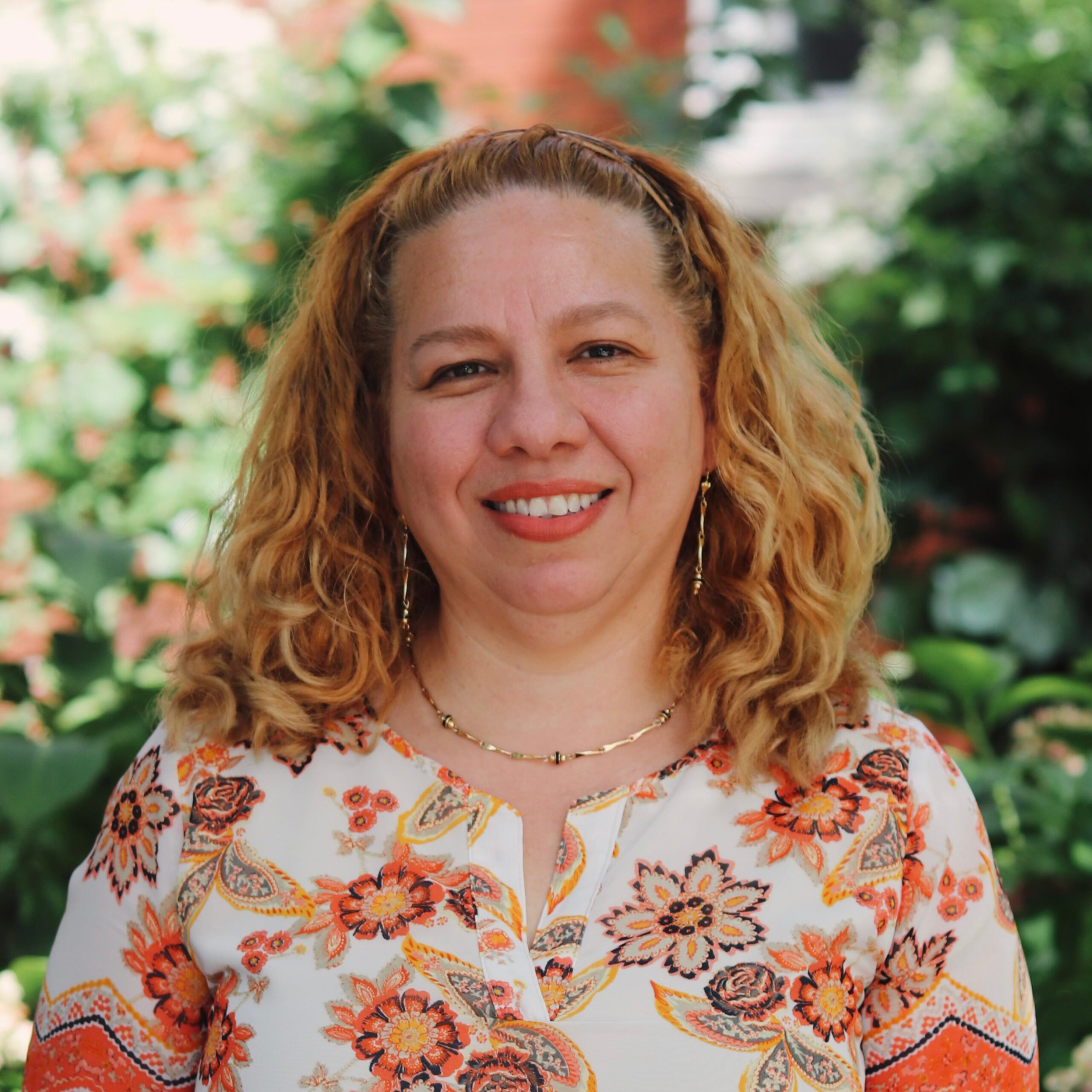 Rosa Villaman
Director of Advocacy and Community Engagement
Officers
President: Cindy Stewart, Chief Human Resources Officer – Community First Fund
Vice President: Greg Kile, President – Waterford Management LLC
Treasurer: Ben Atwater, Partner – Atwater Malick
Secretary: Sarah Lesser, Senior Vice President, Lancaster/Lebanon Market President – Truist
Immediate Past President: Mike Deberdine, President and CEO – Rhoads Energy
 Board Members
Mary Ann Cooke
Senior Director of Trusts, Estates, and Gift Planning – Franklin & Marshall College

Christina Duncan
Executive Director – Milagro House
Rich Gill
Community Volunteer (retired Benchmark Construction) 
Angela Harnish
Instructor –  PA CareerLink of Lancaster County
Angie Hessen
Talent Acquisition Manager – High Company LLC
Barbara Kavanaugh
Executive Assistant – Clark Associates
Bob Rathsam
Chief Financial Officer – TAIT
Cathy Roman
Community Volunteer (retired – Franklin & Marshall College)
Joshua Stoudt
Vice President of Sales – AssuredPartners
Jason Waldo
Account Executive – INGROUP Associates
Dr. Judith Wubah
First Lady – Millersville University
Honorary Board Members
Carol Aastad
Community Volunteer
Steve Heisey
Organizational Development Consultant
Greg Kile
Waterford Management LLC
Ken Stoudt (in Memoriam)
Founder 
–
 Stoudt Advisors
Our Commitment to Diversity, Equity and Inclusion
Milagro House exists to eradicate the consequences of long-standing, unequal treatment of marginalized members of our community. Our mission stands for effecting change that breaks down the barriers that keep people in poverty and systems that perpetuate uneven ground. We affirm that systemic racism exists and commit to initiatives that work toward ending its destructive hold on our communities and on our culture. We stand with, and unequivocally support, initiatives that seek productive solutions to ending the ravaging effects of hate and intolerance. We acknowledge that as an organization there is more work to do; we commit to positioning Milagro House as a positive participant in effective, sustainable change.
Want to make an impact in your community?
When you donate to Milagro House, you are making an investment in the success of the women and children we serve and impacting the future of the Lancaster community.