Education. Housing. Supportive Programming.
Our holistic approach provides each woman we serve with the essential elements and building blocks needed to move from poverty to self-sufficiency, creating a brighter future for themselves and their children.
Milagro House

Educational Programming
While living at Milagro House, women are committed to pursuing their education full-time, with a focus on completing their high school equivalency degree and/or a post-secondary degree or certification.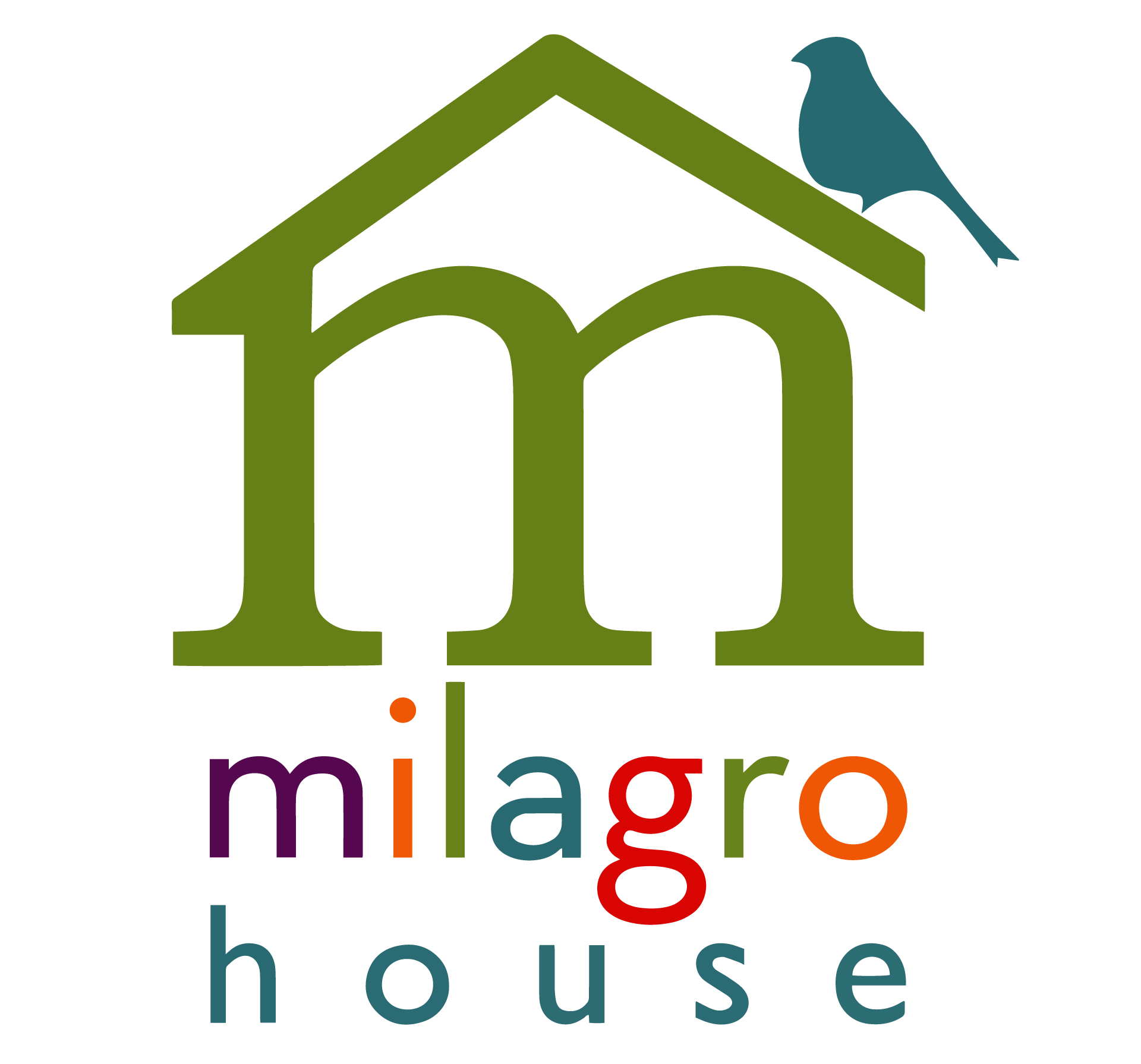 Education is the Key to Long-Term Sustainability
Education is the foundation of everything we do at Milagro House. Providing educational opportunities for women impacted by poverty empowers them to create a stable, thriving future for themselves and their children. Milagro House offers two educational options: High School Equivalency degree completion and/or a post-secondary education through a variety of local colleges, universities or trade schools. 
An individualized education plan is created in partnership with each woman in the program. This plan is based on her unique educational needs, goals and career aspirations, and is supported by interest inventories and aptitude testing. 
High School Equivalency
High school equivalency classes are provided on-site at our Milagro House Education Center classroom, under the supervision of our Director of Education. The program requires each woman to pass five subject-specific tests. Women attend classes Monday through Thursday from 9:30 a.m. to 2:30 p.m. Milagro House is an accredited High School Equivalency HiSet testing Center.
While most women enrolled in the High School Equivalency completion program live at Milagro House, we do offer several spaces in the program for non-residential candidates. 
Post-Secondary Credential
The women we serve who have already completed high school or their high school equivalency, work with our education staff to develop a post-secondary education plan. This plan is based on their career interests, aptitude testing, and post-secondary program/college visits. Women attend classes at the college or certification program on a full-time basis. Milagro House has partnerships with programs and colleges in the area, making the transition to post-secondary education as seamless as possible. Our staff provide campus tour and visitation opportunities, and assist the women with the application process, financial aid paperwork, course registration, etc. Tutoring and academic support is also provided by the Director of Education as well as volunteer tutors. Many women who come to Milagro House with the short-term goal of completing their high school education make the decision to stay and continue their education at the post-secondary level.
Workforce Development
Career exploration and workforce development initiatives are an integral part of our education programming at Milagro House. Women begin career counseling immediately upon entering the program as this is a crucial step in developing their customized education plans. Women participate in career workshops, internships, career mentoring, and industry tours. These opportunities are made possible by our relationships with corporate and organizational partners throughout Lancaster County.
Life-Skills Programming
Comprehensive life-skills programming is also a key component of the education women receive while living at Milagro House. Activities and workshops are designed to develop knowledge and skills essential to success in day-to-day living. An array of topics are covered including budgeting and basic financial skills, individual and group parenting skill development, nutrition, healthy relationships, and self-care. Life-skills workshops are a required component of the overall program.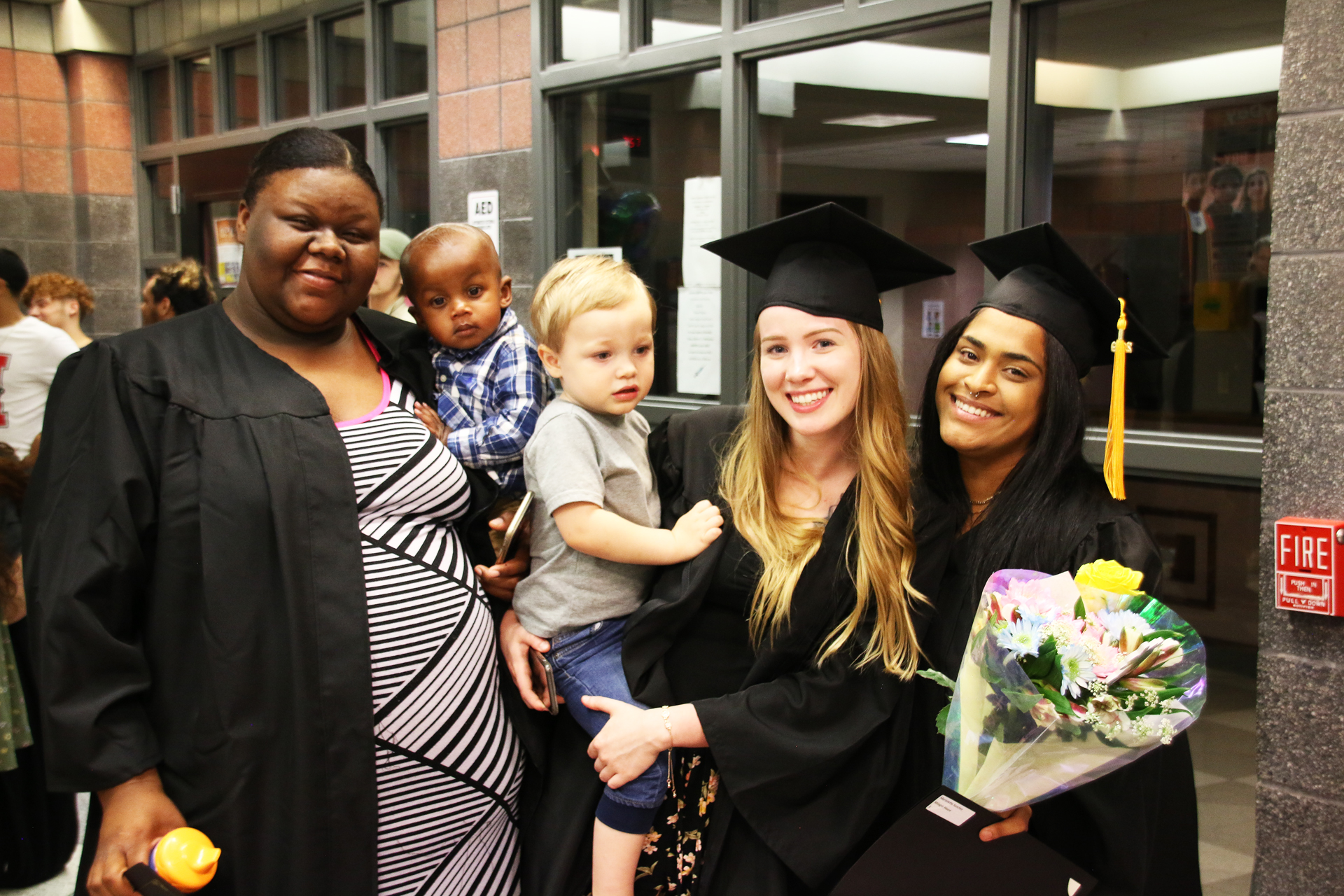 Family Advocacy & Resources
We strive to support the unique needs of every woman we serve, help them identify areas for growth and empower them to build a strong foundation for their future. This support is provided through case management services, partnering with various service providers throughout Lancaster County, connecting the women and children with available resources within our community and providing individual and group counseling opportunities.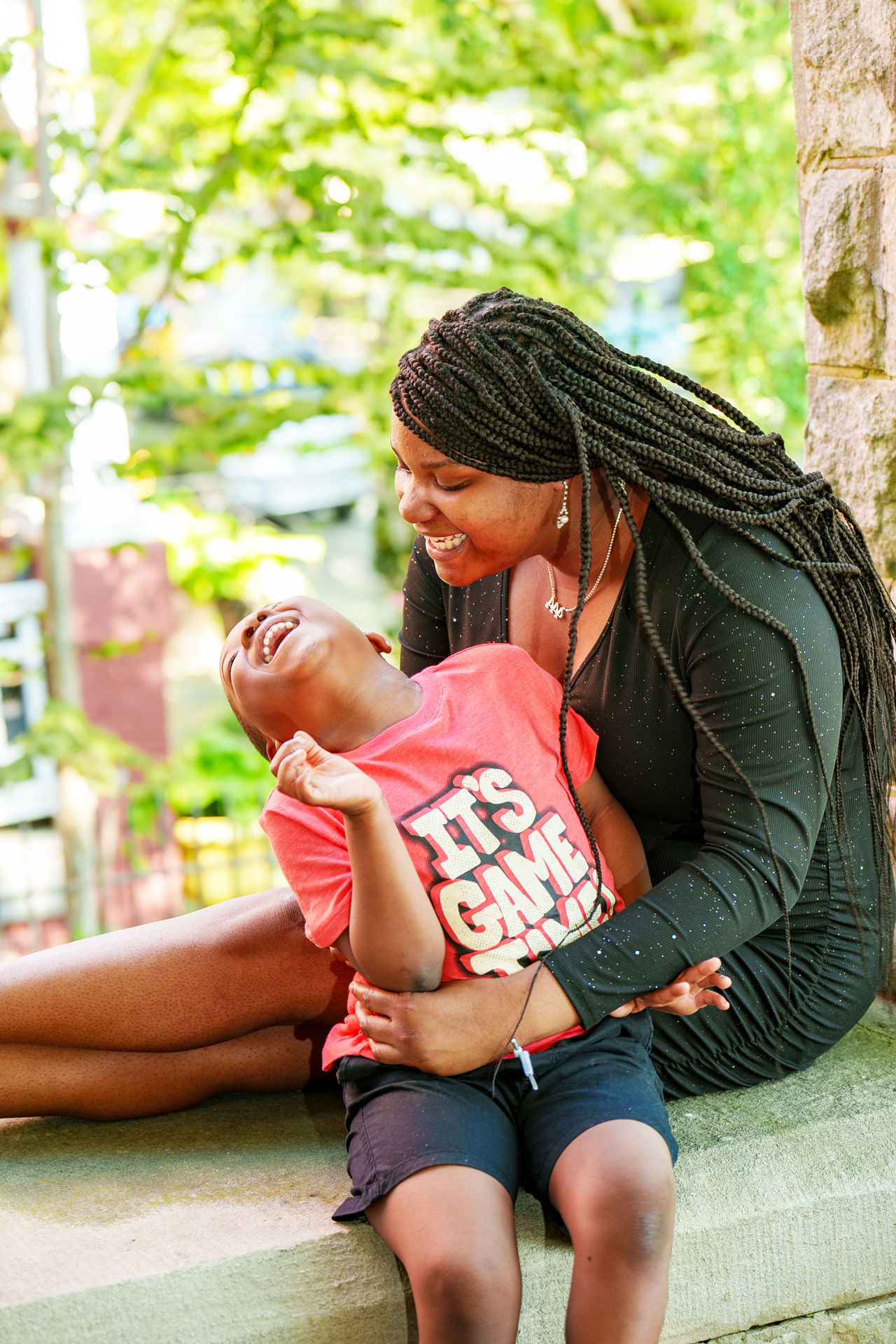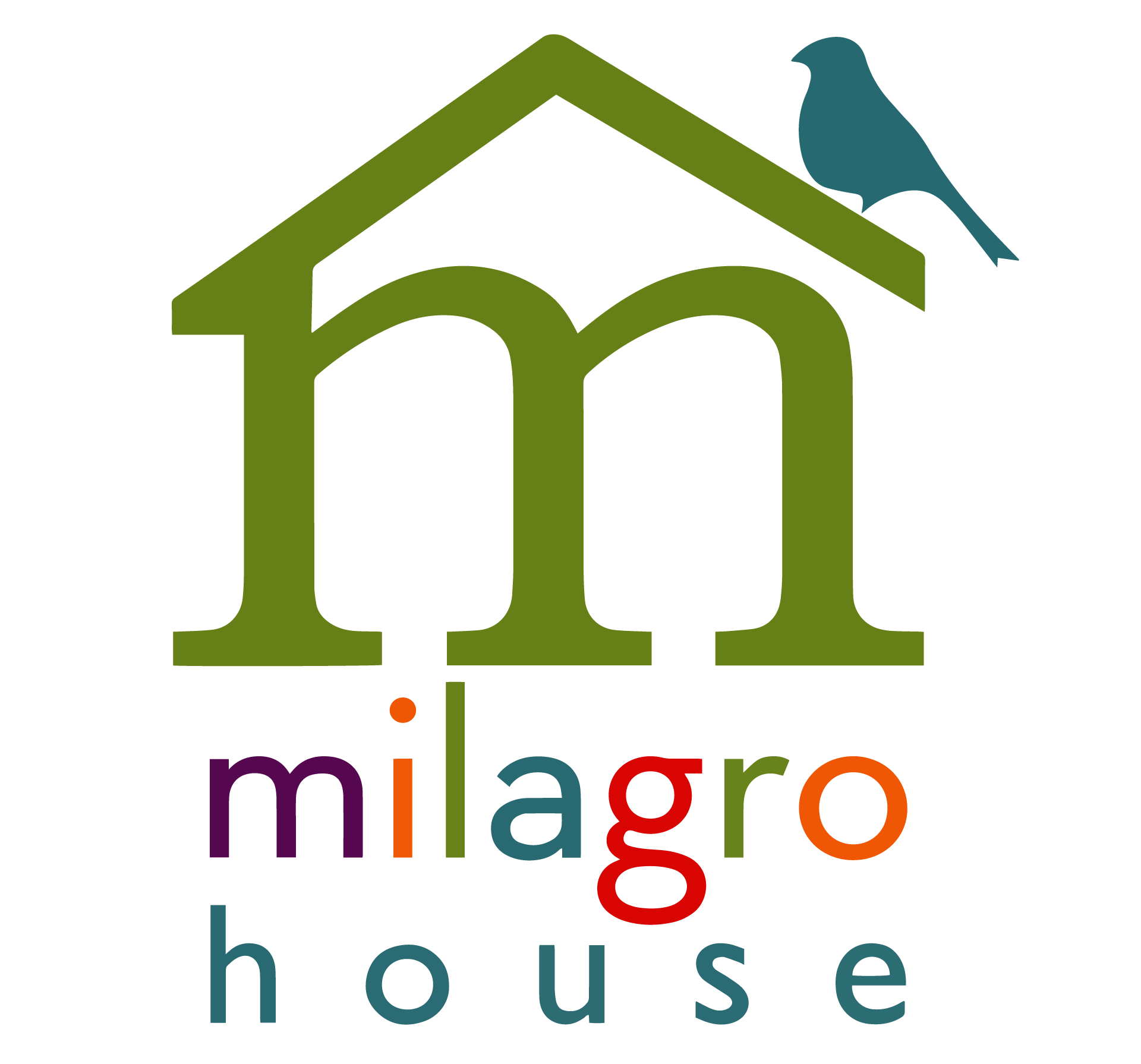 Milagro House is not just a safe place to stay but also a place to call home for the mothers and their children who live here. The mothers residing at Milagro House work together to care for their home and often to care for and support one another.
A Place to Call Home
Milagro House is located at the corner of West Chestnut Street and College Avenue in the west end of Lancaster, PA. It is much more than a house or a location where we provide services, it is a home. Each family residing at Milagro House has their own comfortable and private room. For many families, it is the first time in a long time they have had a safe and consistent place to live, a place to grow and make memories. 
The families we serve are provided housing at no cost as well as basic necessities such as toiletries, diapers, and wipes, cleaning supplies, and other essentials. There is a bright and cheerful playroom where the children can play and exercise their imaginations and an outside playground for them to stretch and explore. 
Each member of our staff recognizes and respects that they work in the home of the women and children we serve.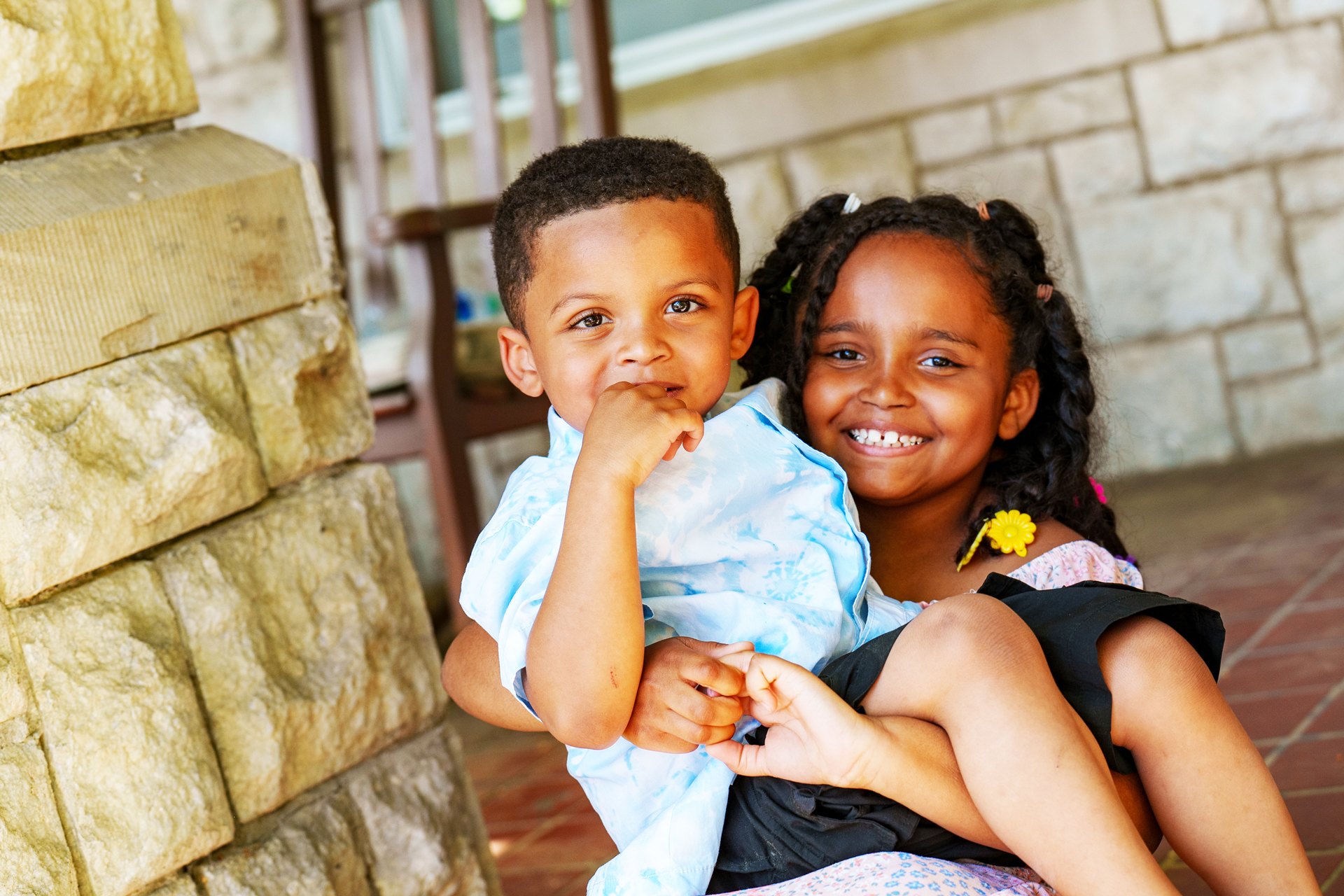 When a woman has completed our core program, she and her children are ready to move beyond Milagro House.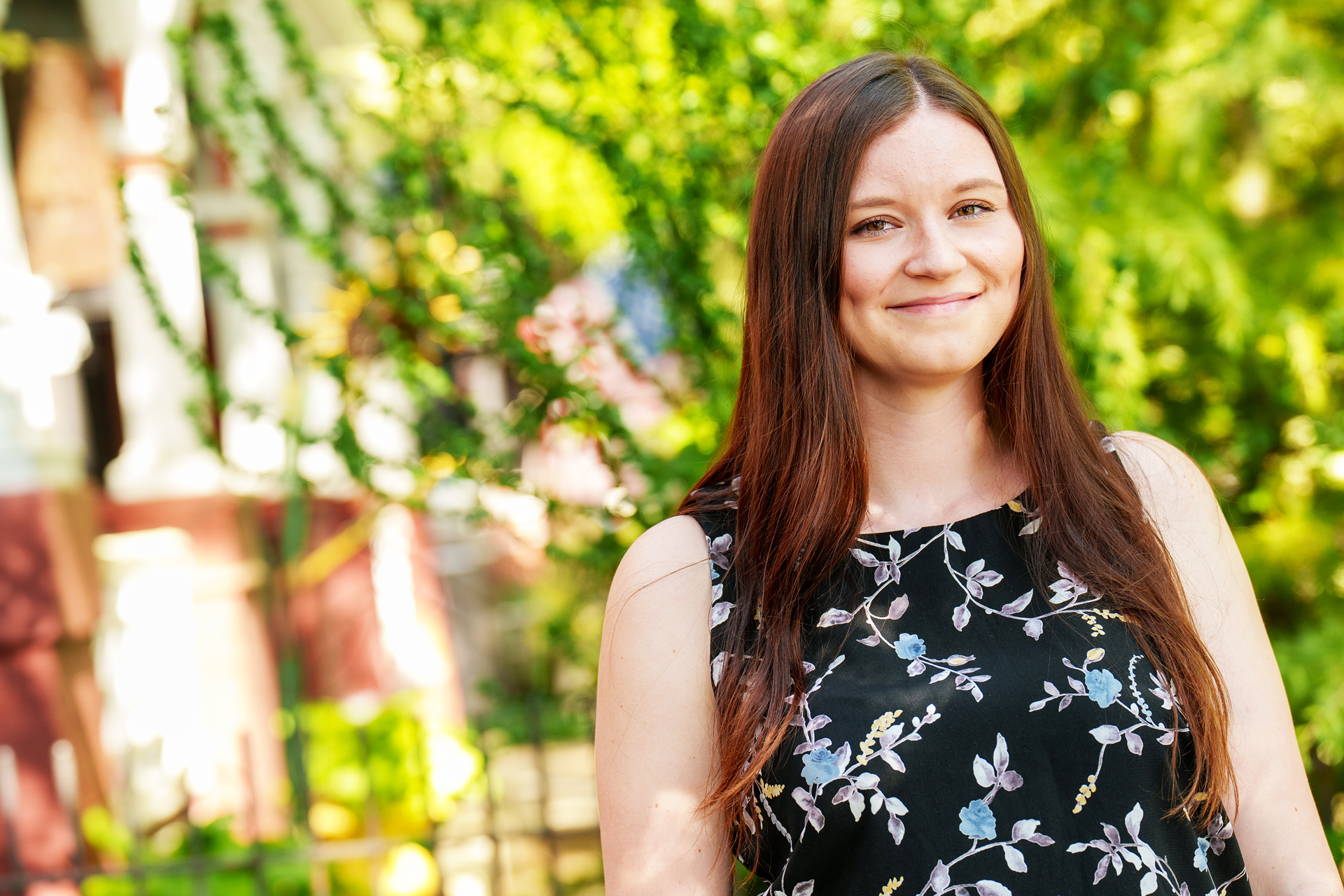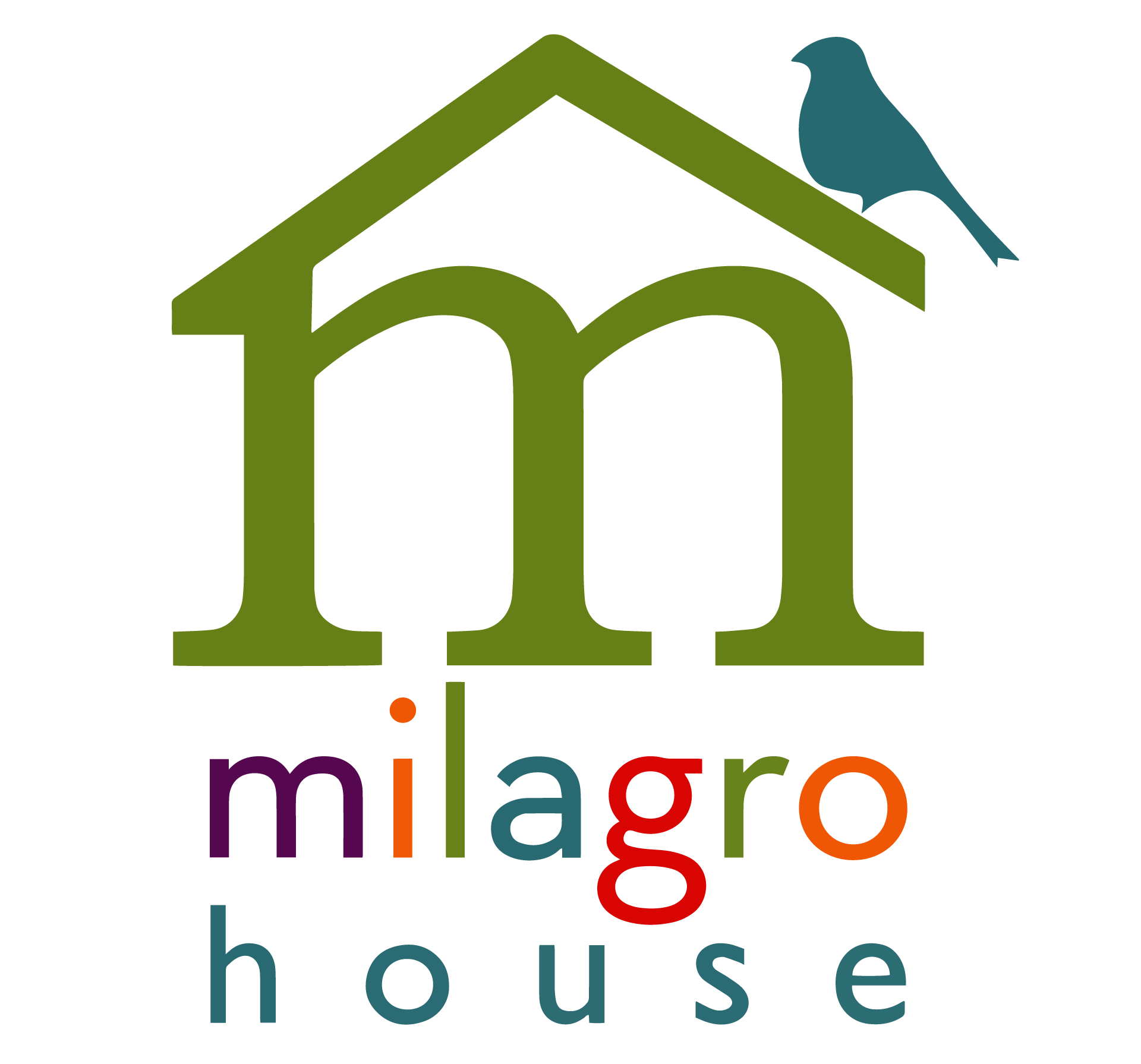 When a woman has completed her education program, secured employment and found housing, she and her children transition out of Milagro House. Leaving a place that has become like home can be an uncertain time, our Beyond Milagro House program provides additional support and services for women in the first transitional year. Women meet with staff monthly to discuss progress and address any concerns before they become insurmountable. Monthly care packages are provided that include basic food items, household supplies, diapers, and wipes, to ease the stress on their budgets. During these 12 months, they have access to our full services and the opportunity to participate in our savings program to build a nest egg in case of an emergency.
Beyond Milagro House also provides the opportunity to measure outcomes that are critical to quantifying our impact. Through monthly meetings we are able to record women's post-program feedback and collect data on job longevity, salary, housing stability and continued educational attainment. This information gives us a tangible way to evaluate program effectiveness and impact.  
Are you a mother struggling to secure permanent housing and provide for yourself and your children?
Do you dream of earning your education and building a brighter future?

There is a way.