Create a brighter future for yourself and your children
If you have found yourself without housing or a safe place to live; if you're ready to finish or expand your education to secure high quality employment, Milagro House may be the right place for you.
Milagro House opens its doors to women with children living in poverty and facing homelessness regardless of race, color, ethnicity, religion, national origin, ancestry or sexual orientation. Our program focuses on education as a catalyst to breaking the cycle of poverty. The women we serve come from various backgrounds and circumstances but all have the common goal of working toward independence and creating a brighter future for themselves and their children. 
Milagro House provides programming but it is not an emergency shelter. Our residential program provides housing, educational programming, workforce development, life skills training, intensive case management services and access to individual and group counseling services. Our non-residential program provides women seeking their high school equivalency diploma with needed classes and test preparation as well as needed case management and support services.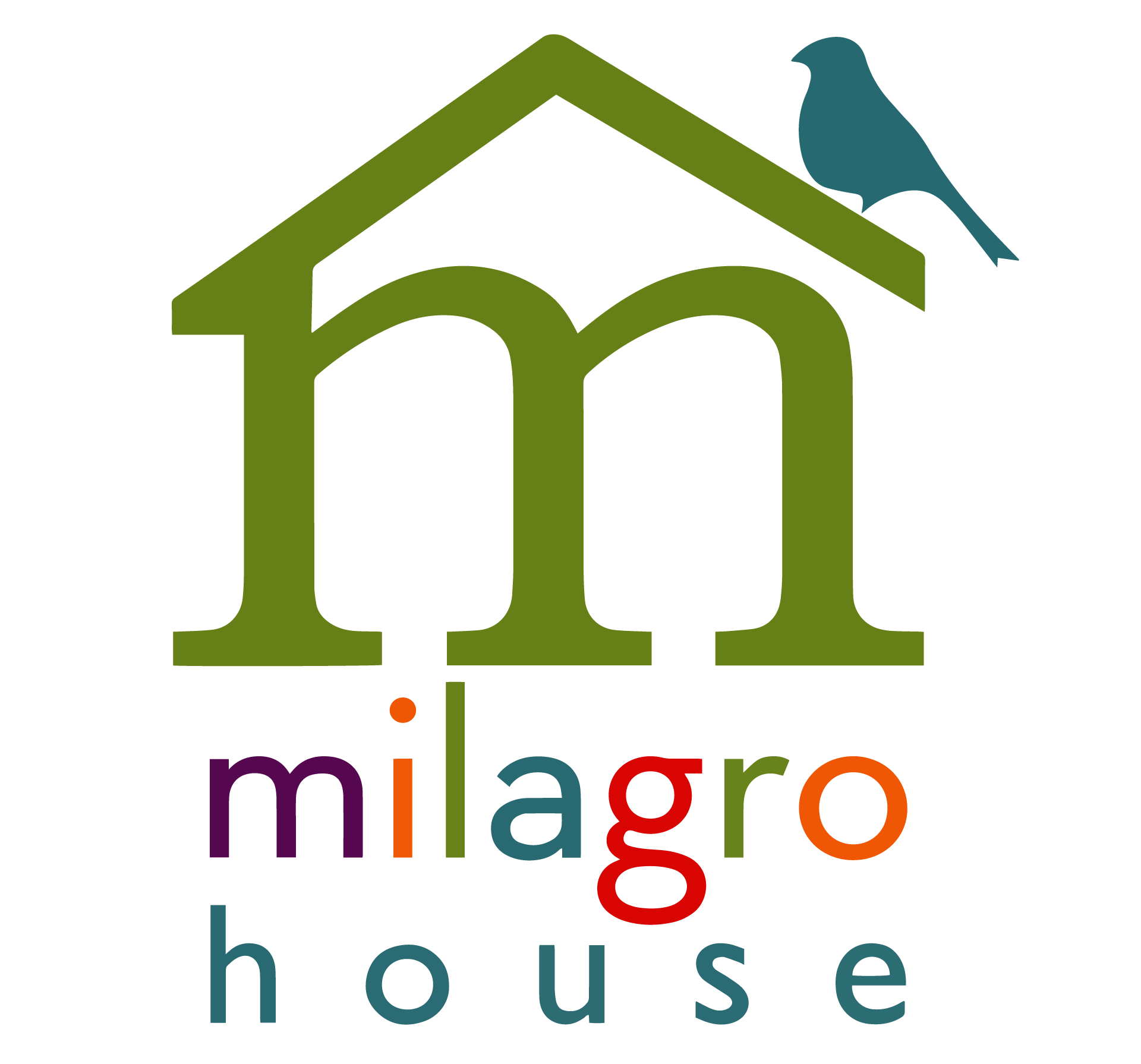 From Surviving to Thriving
When your basic needs are met and you and your child(ren) have a safe and consistent place to live, then it's possible to learn and grow – then it's possible to plan for the future. While at Milagro House you will work towards earning your education and developing employment skills and professional networks to help you secure high quality employment. You will be provided with life skills training to help you gain parenting skills, manage your budget and take care of your and your child(ren)'s health and wellness. You will receive case management services to connect you with available benefits and resources and you will participate in counseling services to help you overcome barriers that may have held you back in the past. This integrated programming will provide you with a scaffolding of supports and services that will help you move from surviving to thriving. 
Apply
Women interested in being a part of Milagro House programming (both residential and non-residential) must first complete an application. Applications cannot be saved and continued. Before starting the application please be prepared to answer questions regarding demographic information, educational background and goals, drug and alcohol use and history, financial information, information regarding your child(ren), medical history and legal history. You can apply online or download and return a hard copy. 
Applicant Screening
After we've reviewed your application, you will receive a phone call from a member of our staff (please allow up to 5 business days). The staff member will confirm and clarify the information provided in your application in order to make an initial determination of your eligibility. At this time a follow-up phone interview will be scheduled where further information will be gathered to determine if Milagro House programming is a good fit for your needs and goals. If determined eligible for the program an in-person interview may be scheduled at this time or you will be placed on our waiting list. If put on our waiting list, you will be contacted when we are aware of an opening and an in-person interview will be scheduled at this time. 
Interview
When you come to Milagro House for an in-person interview you will meet with members of our Family Advocate team and Education team, and our Executive Director. This is an opportunity for us to get to know you and your children, and better understand your needs and goals. This also provides you the opportunity to get to know us and to become more acquainted with the requirements and opportunities of our program. You will receive a tour of the house, and if available, see the bedroom you and your child(ren) will be provided. Next steps for entering the program and your move-in date will be discussed at this time.  
If you are a woman with children and are facing homelessness, now is the time to reach out. Milagro House can provide you with the resources and opportunities you need to build the future you want for yourself and your children. We know you can thrive, we see the women we serve do this everyday. We're here to help.
What to expect as a Milagro House Mom
When a woman is invited to join Milagro house, she begins a new season for herself and children. We know this can be intimidating, that's why we are here to smooth out every step of the way.
Moving in
We will work with you to schedule a move-in date that best fits your needs. When you arrive, staff will be ready to welcome you to your new home and your room will be outfitted with necessities to help you and your child(ren) settle in. Although friends and family members can help you bring any belongings to Milagro House, only our residents and staff members are permitted to enter the house. Once you are moved in, staff members will assist you in meeting any immediate needs and will review various responsibilities and policies. 
Childcare
We believe high quality childcare and early learning is essential to the healthy growth and development of all children. Although we do not provide childcare on the premise, our Family Advocate team members will provide you with support and assistance in applying for any available childcare benefits and programs based on your needs. In addition, staff will assist in providing any additional needed services to support the health and success of your child(ren) such as making referrals for early intervention services and supportive programming.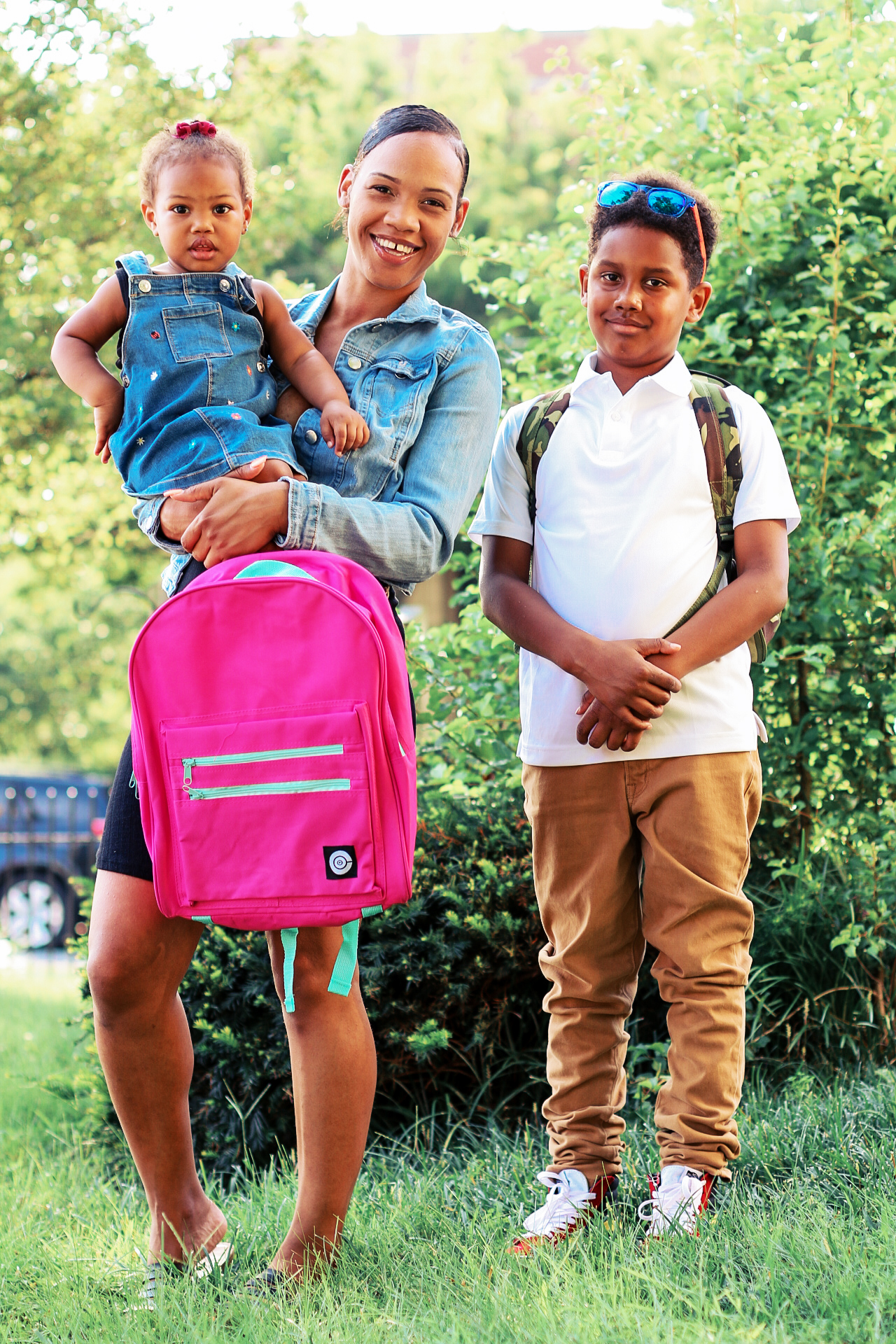 How long will the application process take?
After your application is processed and you will be contacted to set up a phone interview within approximately 5 business days. The time it takes to schedule an in-person interview varies depending on our waiting list as well as several other factors. We do everything we can to care for the women seeking services from the start but currently we only have space for 9 women and their children in our residential program. 
Where you'll live
Milagro House is a large stone home on the corner of West Chestnut and College Avenue in the west end of town. Your family will have a private bedroom and will be provided with beds and other furniture items to meet your needs. You will share common areas with the other residents in the home including the living room and dining areas, kitchen and bathrooms. There are also on-site laundry facilities and both indoor and outdoor play spaces for the children.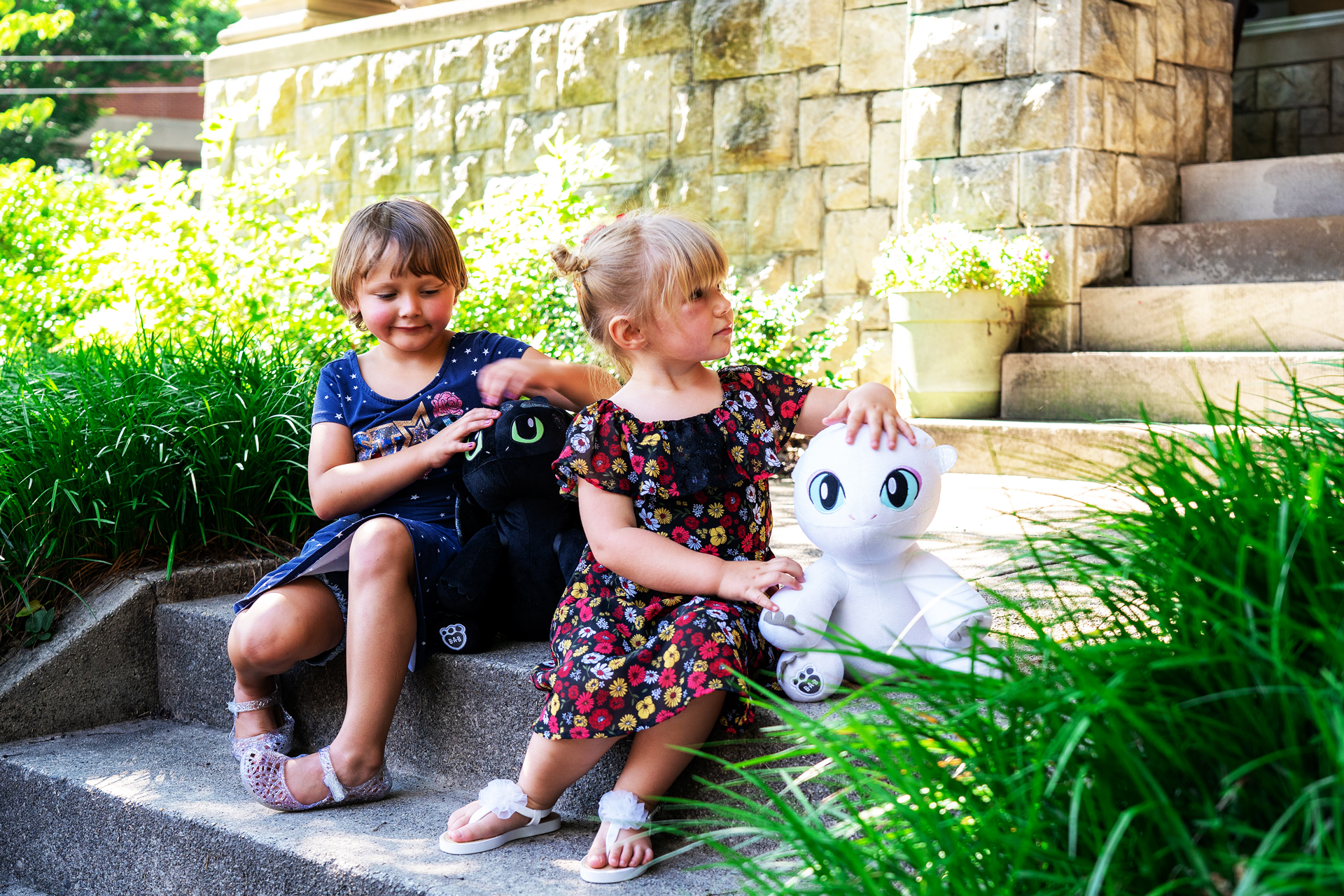 I'm not sure what I want to study, is that a problem?
Not at all. We encourage the women we serve to explore educational and career opportunities. Part of getting started at Milagro House will include an educational assessment to determine needs, opportunities to participate in strengths and interest inventories, as well as the ability to participate in job shadow opportunities to help determine what careers may interest you. We support women in connecting their educational goals with their career aspirations, and it is these goals and aspirations that help develop each woman's unique education plan. 
What Milagro House Graduates Have to Say
Before Daisy became pregnant she wasn't focused on specific goals or aspirations. "Once you have someone else to take care of, you have to really take a look at the path you're going down." Daisy knew she needed to provide her daughter with stability and that to move forward she needed to earn her education. Milagro House's educational programming and staff provided her the support she needed to earn her GED. "I felt like I didn't have to do it alone." Earning her GED motivated her to pursue further education and career in the Culinary Arts. She completed her degree in Culinary Arts at the YTI Career Institute. 
"I feel accomplished. It feels good to be a role model to my daughter because I honestly didn't have one."
"For me, growing up was a struggle." After moving into Milagro House, pregnant with her first son, she found a real sense of community and a place to call home. "How can complete strangers take you under their wing?" Milagro House staff and programming provided her with the support she needed to set goals and stay on track to be successful. "If you go to Milagro House and do what you have to do to meet your goals it is a really beneficial program." Donyelle earned her GED while living at Milagro House and aspires to open her own daycare business.  "Now I feel like I can provide for my boys and I feel like I can give them what I didn't have. I never imagined it but this is probably everything I could ask for."
Amanda came to Milagro House with her one-year old son and pregnant with her daughter, after leaving a domestic violence situation. She took advantage of having access to counseling services while at Milagro House and began healing from the emotional toll of the trauma she had experienced. She was enrolled in classes at HACC while living at Milagro House, earning her Associate Degree, and later earned her Bachelor of Science degree in Criminal Justice from Central Penn College. She works as a probation officer and dedicates her time, both in and out of work, to giving back to others who have been impacted by trauma. Amanda wants to inspire and encourage others with the journey she has taken to get to where she is today. "Milagro House is the rock and foundation of the life I have today. The staff pushed me to keep going and to do better for myself and my children."
Address
669 W Chestnut St.
Lancaster, PA 17603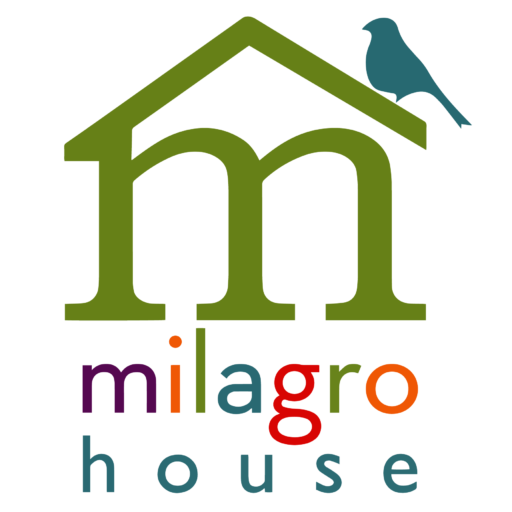 Have Questions?
Reach out!
Want to help women change their lives? 
When you donate to Milagro House, help women break out of poverty and create lasting support for themselves and their children. Each and every donation, no matter how small, is making the world a better place.