Make a Difference November 17, 2023!
Join Milagro House during ExtraGive to change the lives of women & children facing homelessness! 
FREE Coffee at 669 West Chestnut Street • Celebrate at Decades 3pm-6pm
Your donation on November 17th will make an Extra difference in the lives of the women and children we serve!
Your generosity will directly support our ability to provide housing, educational opportunities, basic necessities, workforce development and life skill training, intensive case management and mental health services to those we serve. We can only do this important work with the support of our donors, your gift during the ExtraGive will truly help to change lives.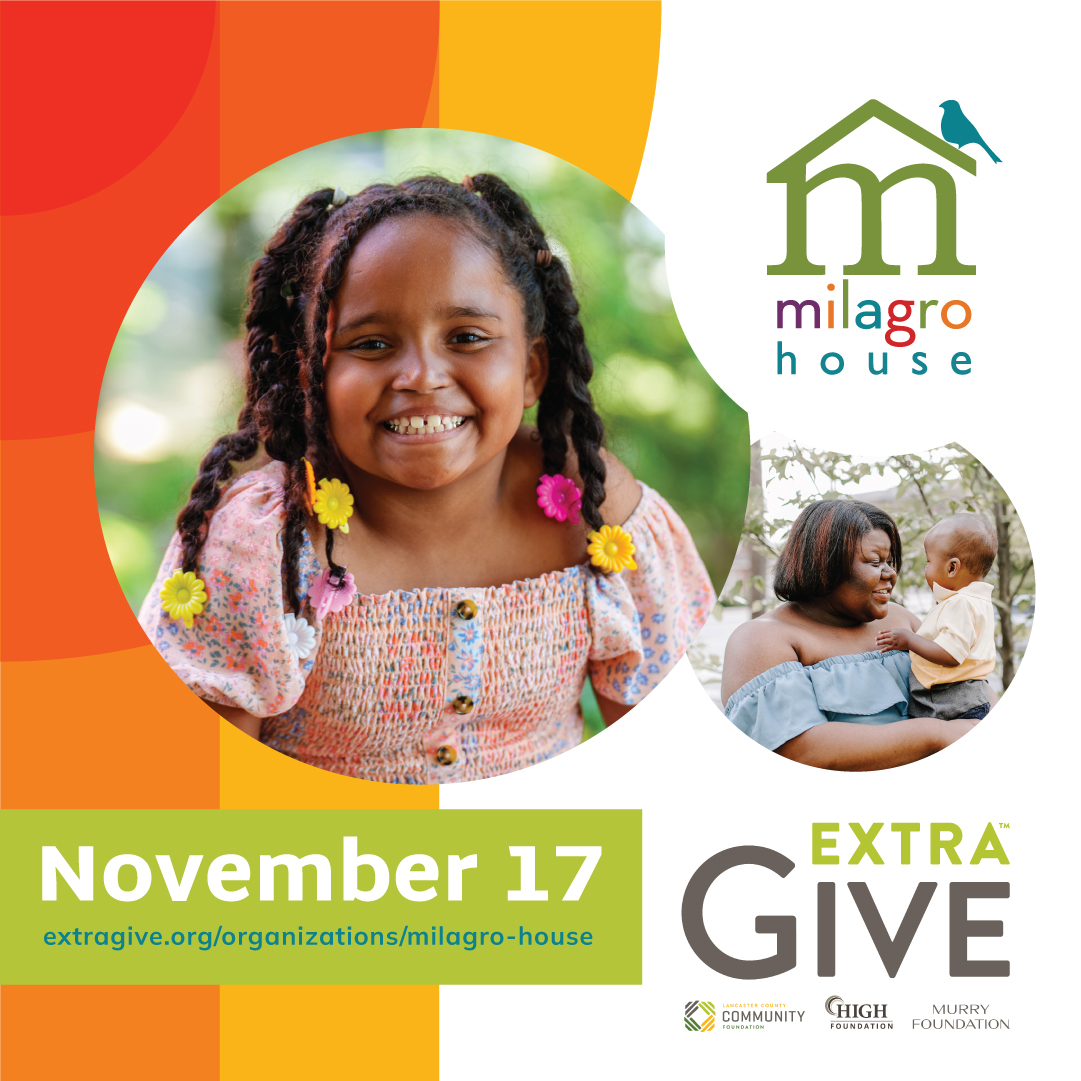 Why Give during the ExtraGive?
As an organization that is 100% donor-funded, we appreciate your support each and every day of the year! However, your donation on November 17th will make an Extra impact in a couple of different ways. 
Supporting Milagro House during the ExtraGive stretches the impact of your donation. Thanks to the sponsors of ExtraGive, each organization that participates is eligible for a portion of a half-million-dollar stretch pool based on the number of donors who give to the organization. Each and every donor who supports us during ExtraGive helps increase the portion of the stretch pool Milagro House is eligible to receive.
Your donation(s) throughout the day of ExtraGive will provide Milagro House with an opportunity to win a number of cash prizes available thanks to the generosity many local businesses. 
Through the stretch pool and these cash prizes, your support will help to make an EXTRA difference in the lives and futures of the women and children of Milagro House!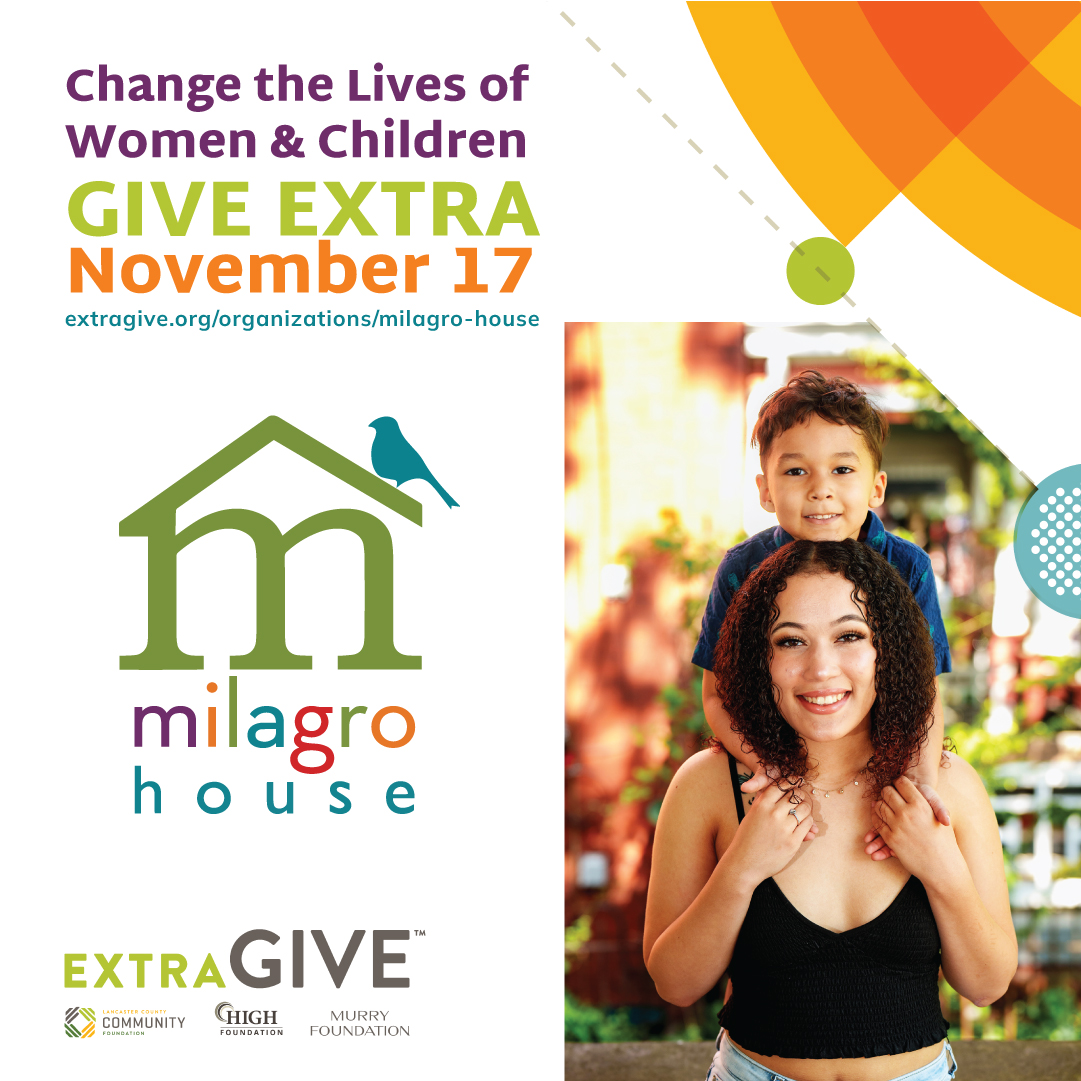 Make a donation on November 17th by visiting www.extragive.org/organizations/milagro-house 

Share this image

on Facebook and/or Instagram and share why you support Milagro House (anytime between now and November 17th) and help us win the $500 #IGiveExtra Prize! Be sure to tag/mention MilagroHouse in your post and use either #IGiveExtra or #ExtraGive. 
Follow us on Facebook and Instagram and share our posts! We will be posting reasons to support Milagro House leading up to the ExtraGive regularly and throughout the day on November 17th. When you share our posts, it allows new people to learn about the important work we do in the Lancaster community. 
Start the day by joining us for an EXTRA cup of coffee! We'll be outside of Milagro House (669 W Chestnut St)

making your commute EXTRA special with a free cup of coffee from 7:30 – 9:30 (stop by or drive up, we'll bring it to your car!)

 
Come celebrate with us at Decades on the 17th from 3:00 – 6:00 p.m.!